Personalize images with the Online Caption Editor.
Edit your captions with no additional software!
Watch a brief video demonstration of our Caption Editor (1:43).
---
Edit Font and Font Color
Choose from a variety of font style options to create the perfect caption for your church graphic. From whimsical script fonts to bold, traditional fonts – you can design the right caption.
Change existing font colors by highlighting the text you wish, then choose the color you want. If you can't find the color you need, select the "More Colors" link to use virtually any color.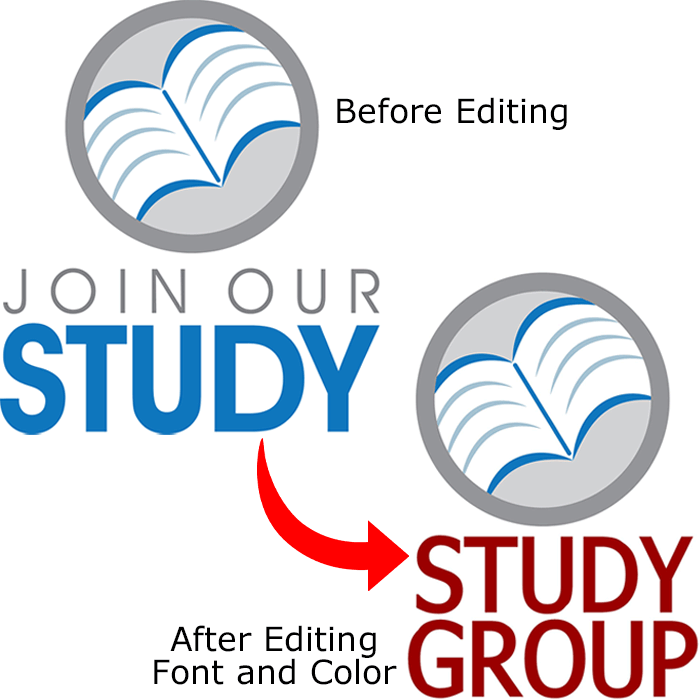 ---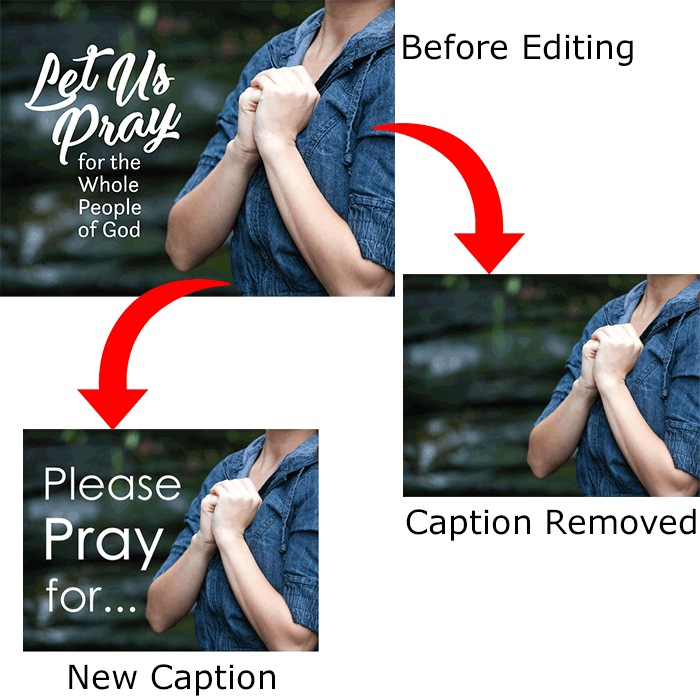 Remove Caption
If you like a church clipart image but prefer it have no captions at all? You can easily remove the caption from any art with the caption editor tool. Photos and PowerPoints are automatically provided without captions.
Add Caption
Like a church clipart image or photo but prefer to add your own caption - or keep OUR caption and add additional information? You can easily add captions to any art with the caption editor tool AND keep our original caption, if you prefer. Because photos and PowerPoints are automatically provided without captions, it's easy to add your own, too!
---
Crop Images
With the online Caption Editor tool you can crop an image to any size you need. You can also add additional white space to clipart or crop a photo. Simply drag the border of the image to crop it to the desired look.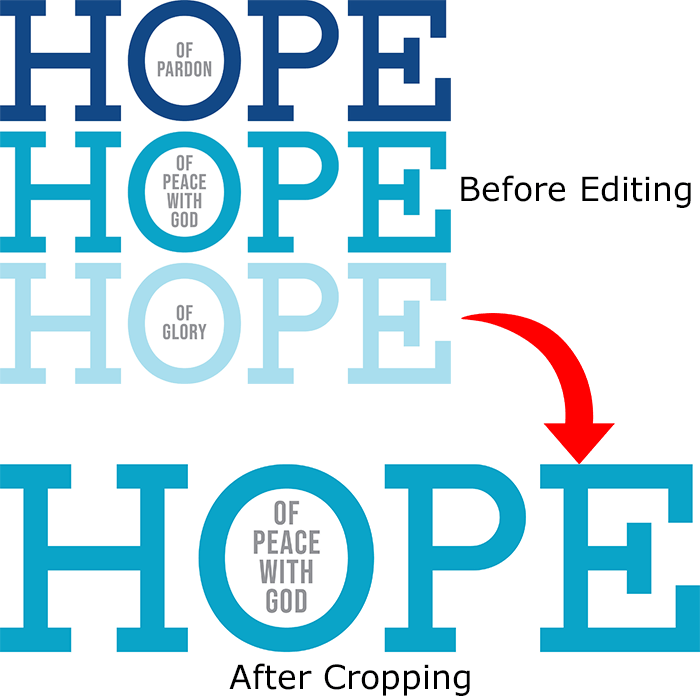 ---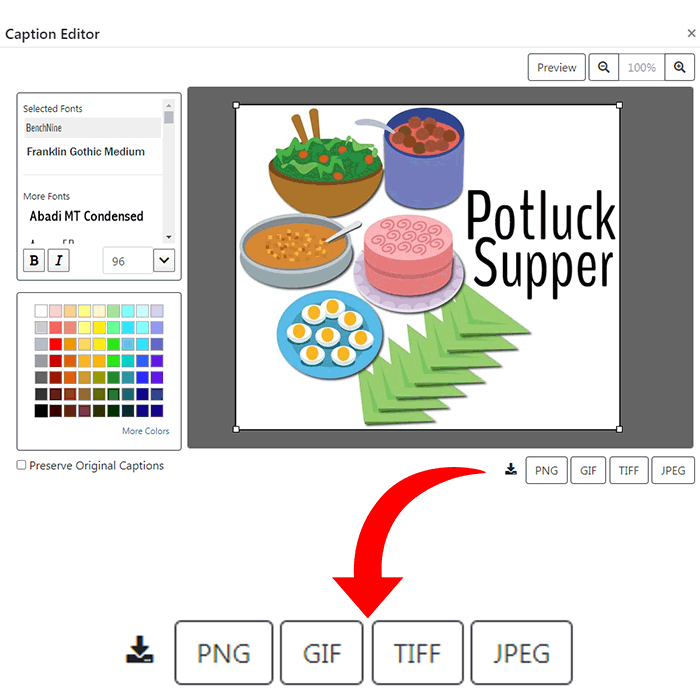 Choose File Format
When downloading an image, you'll always have more than one file format to choose from. Art images are provided in print and web-ready formats. We offer a variety of file formats that include .PNG, .JPG, .WMF .GIF and .TIF. Simply click the format you need and it will download directly to your computer.
---
Before Editing Caption
After Editing Caption