The NEWSLETTER Newsletter is like having a church newsletter expert in your office.
The NEWSLETTER Newsletter provides the knowledge, content and artwork you need to produce publications you're proud of and want to read!
Electronic Access
FOR INSTANT DOWNLOAD
$6.99/ month
3 month membership for only $20.97
Automatically renews every 3 months
Content added monthly
Electronic Access
FOR INSTANT DOWNLOAD
$69.95/ year
Best value - save over the 3 month membership
12 month renewing membership
Content added monthly
Annual Plans Help You Save
Choose yearly billing for your membership upon checkout to save! They are guaranteed to be the lowest price.
Our Guarantee
If, at any time, you are not full satisfied, you may cancel your membership anytime - no questions asked.
---
You won't find a more complete church newsletter resource anywhere.
As a subscriber, you get practical how-to information, editorial content, activities pages, cartoons, innovative ideas and much more. Plus, each year you have online access to more than 10,000 professionally-designed illustrations created especially for churches. And, with our Online Caption Editor, you can add your own captions in seconds to many of our images. The Online Caption Editor allows you to quickly have the "right" image every time.
For more than 40 years, America's #1 church newsletter resource, The NEWSLETTER Newsletter, has helped thousands of church newsletter editors create unique, professional-looking publications and it will help you, too.
---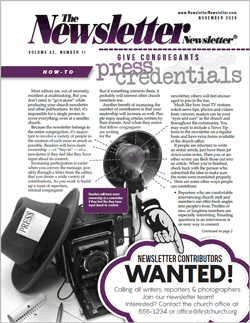 How-To's
Improve your knowledge of writing, editing, layout, design, printing, mailing, e-newsletters and more with our How-To articles. Whether you're just beginning or are an experienced veteran, we have the how-to tips for you!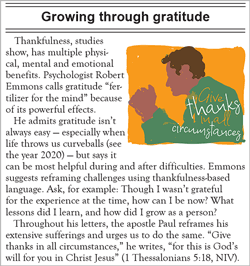 Content
When it comes to content for your newsletter, we have you covered! Editorial shorts and filler stories you can use as-is or adapt as needed, plus Words of Welcome for worship bulletins, Bible Quizzes and more.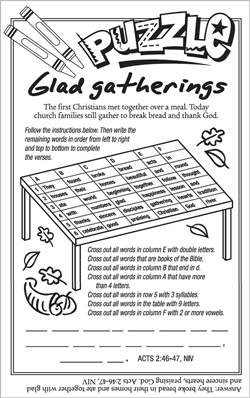 Activities
Attract young readers to your newsletter. Our Activities feature puzzles, games, snacks and crafts they'll look forward to.
Art Tips
Get practical and useful ideas for using the art in new and creative ways with our Art Tips.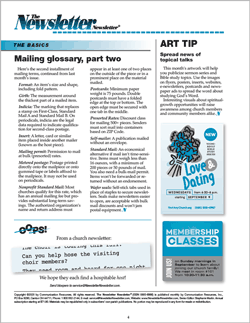 Newsletter Basics
The basics of newsletter production are discussed for those who are just beginning, or as a refresher for those with more experience.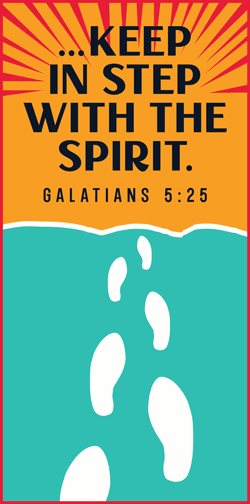 Images
Professionally designed just for the church, we offer a variety of sacred, contemporary, classic, graphic and light-hearted illustration styles.
---